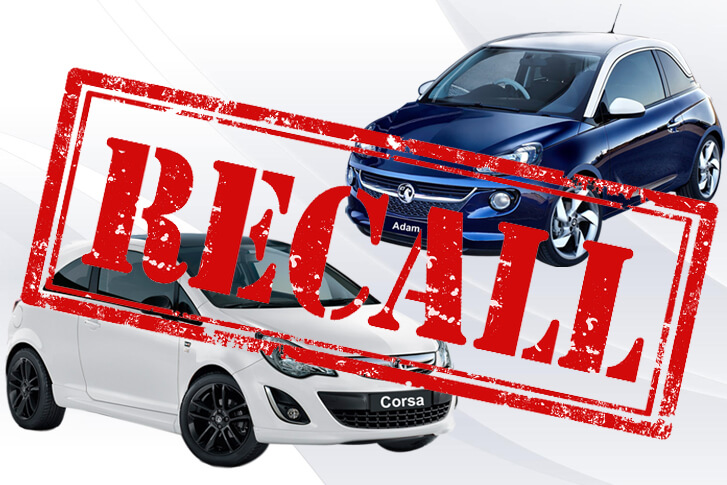 Vauxhall Corsa and ADAM models are subjected to urgent recall and shouldn't to be driven before inspection
According to Vauxhall, the all new Corsa and ADAM are subjected to urgent recall on low quality steering system parts. Almost 3,000 vehicles of Corsa and ADAM Supermini are registered since May 2014 and all these vehicles are subjected to recall and customers are advised not to drive any of these models without prior inspection from Vauxhall. Owners of these models are also advised to arrange inspection by directly contacting Vauxhall.
This recall is based on a quality control issue, where Vauxhall found that the steering system is not up to the mark and standard set by Vauxhall's quality control department. 3,000 Supermini cars are representing a significant share out of all 30,000 sold.
If any one of the ADAM or the Corsa owners think that their vehicle may be affected by the recall then he is advised to contact Vauxhall Customer Assistance Centre at 0800 026 0034 between 0900hrs and 1730hrs.  These dedicated lines are open since Saturday 27 September and you can call them within the given times to find out if your vehicle is subjected to the recall. You can also visit the Vauxhall website to find out. Visit Vauxhall site and click the "Urgent Safety Check for Corsa and Adam" but keep in mind that in the meantime it is not recommended that you drive your vehicle.
The fault came into observation while routine quality checks at the manufacturing plant. Vauxhall production facility at Eisenach, Germany is the only place that hosts the production of both recalled models, however the Corsa is also built in Spain.
It is not reported that the faulty steering system caused any injury or accident but the noticeable thing is that the announcement came just a day before the Paris Motor Show. The new Corsa 2015 was subjected to supersede at the show.