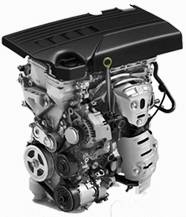 My Mercedes engine is broken, what should I do?
If you are the owner of a Mercedes, you know that you made a wise decision when you selected your vehicle. Not only is a Mercedes a luxurious car, but it's also a practical one. Though Mercedes engines are built to last, eventually, every engine will need to be replaced. When that time comes for your Mercedes, you have a couple of different options available to you. You can choose to purchase a reconditioned engine, or you can opt for a used one. There are pros and cons to each option, so it's important to do your research before making a decision. A reconditioned engine will likely cost more than a used engine, but it performs likes a new one. A used engine may be less expensive upfront, but it may not have the same lifespan as a reconditioned engine. Ultimately, the decision of which type of engine to purchase for your Mercedes is up to you. But no matter which option you choose; you can rest assured that your Mercedes will be back on the road in no time.
What are reconditioned and used engines?
There are a few different types of engines that you can buy for your Mercedes. You can buy a brand-new engine, a reconditioned engine, or a used engine. Each has its own set of pros and cons.
A crate or new engine is, obviously, the most expensive option. However, it will also be the most reliable and will have the longest lifespan. If you can afford it, a brand-new engine is always the best choice.
A reconditioned engine is a good middle ground between a new and used engine. Reconditioned Mercedes engines are less expensive than new ones, but more reliable than used ones. They've been completely overhauled and all major components have been replaced. This makes them a good choice for people who want to save money but still get a reliable engine.
Used engines are the least expensive option, but they're also the least reliable. Used engines may have been in accidents or otherwise damaged, which can cause problems down the road. However, if you're on a tight budget, a used engine may be your only option. Just be sure to do your research and buy from a reputable dealer.
How long does it take to replace a Mercedes engine?
Depending on the model of your Mercedes and the engine you select, it can take more or less a few hours to a few days to replace your engine. If you choose to go with a reconditioned Mercedes engine, the process will likely be quicker since the engine will already be broken in. However, if you opt for a used engine, the installation process may take longer as the engine will need to be properly prepared before it can be installed. Either way, once you purchase your replacement engine, technically it doesn't take much time to be installed. So, if you're wondering how long it takes to replace a Mercedes engine, the answer is: it depends.
How much does it cost to get a replacement Mercedes engine?
The cost of replacing a Mercedes engine depends on a number of factors, including the type of engine you select. Used engines can be cheaper in both performance and cost, while reconditioned engines may be more expensive but will work like new. It is suggested to compare prices before purchasing a replacement engine. Engine Compare is here for your ease, offering a convenient way to compare prices on replacement engines from local suppliers. All you have to do is enter your registration number and you will be provided with a list of options and prices. With just a few clicks, you can find the most competitive prices on the most efficient replacement engines for your Mercedes.
How beneficial could be an engine price comparison service for you?
If you are in the market for a reconditioned or used Mercedes engine, a price comparison service can be a valuable tool. By inputting your vehicle information and desired engine specs into a website like Engine Compare, you can see a list of suppliers and prices in your area. This can save you time and effort by not having to contact each supplier individually. In addition, you can compare features and facilities offered by different suppliers to find the best deal. Within a few clicks, you can find the reconditioned best Mercedes engine you need at a price that fits your budget.