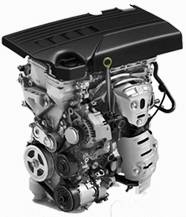 How to get the best deals on Land Rover reconditioned engines?
No matter how reliable your make and model are, eventually, everything breaks down one day and so do Land Rover engines. Reconditioned land rover engines for sale are a great way to get your hands on a reliable engine at a fraction of the cost of a new one. However, it's important to know where to look and how to negotiate to get the best deal possible. When shopping for reconditioned land rover engines, it's important to start by doing your research. Once you've narrowed down your search, it's time to start making calls. While buying a reconditioned engine, be sure to ask about warranty options and shipping costs as well. Another way to get the best deals on reconditioned Land Rover engines is to contact a local dealership. Many dealers have contacts with suppliers of reconditioned engines, and they may be able to offer significant discounts. It is always worth checking with local mechanics or automotive junkyards, as they may occasionally have reconditioned Land Rover engines for sale at a fraction of the cost of purchasing new engines.
Compare prices before buying recon Land Rover engines through Engine Compare
When you are looking for a reconditioned land rover engine, it is important to compare prices from different suppliers. You can find a range of suppliers online, but make sure you select a reputable source. Compare the price of the engine, as well as the warranty and delivery options. It is also worth checking reviews from previous customers. Once you have compared prices, you will be able to make an informed decision about which supplier is best for your needs. The first step is to figure out which type of engine you need. If you're looking for a complete replacement, you will have to find an engine that's compatible with your Land Rover. Once you have narrowed down your options, it's time to start shopping around. As per the name, Engine Compare helps you to get the best rebuilt Land Rover engine near you in no time. With just in few clicks, you will have the deals and price quotes on your mobile from all local engine dealers, suppliers and mechanics. Don't forget to factor in shipping costs, as well as any applicable taxes. With a little bit of effort, you should be able to find the perfect recon Land Rover engine at a price that's just right for you.
Best way to get the Land Rover rebuilt engine at low rates
There are two ways in which you can buy the best Land Rover reconditioned engines. In the first one, you need to go to the breaker yard, visit garages and engine suppliers, call workshops and ask for the Land Rover engine. Not sure whether they have Land Rover engines or not, but if anyone of them has used Land Rover engines, you are not sure about the condition and quality of it. The next problem is to negotiate the price to get the best Land Rover rebuilt engine at low rates. The second one is quite simple and practical. All you have to do is to pick up your mobile, open Engine Compare, write your reg number and click on get quotes. Within a few seconds, you will get a list of all your local engine suppliers and engine dealers offering reliable quotes for Land Rover reconditioned engines. You can pick one of them suited to your requirement, compare its price with other engine suppliers and book the best as per your demand and budget. Seems like the second option is quite reasonable. It not only saves your time and effort but money as well. This is what Engine Compare is known for across the country. Ultimately Engine Compare is the best way to get Land Rover reconditioned engine at low rates.