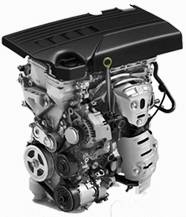 My Ford engine is broken out. What should I do?
When your Ford engine breaks, it is not a big problem anymore. Engine Compare is a one-stop solution for all your engine replacement, repair or recon requirements. There is an extensive network of trustworthy local suppliers who sell reconditioned and best rebuild Ford engines and will proudly serve you at the best prices. Engine Compare claims to be the best one stop solution to help drivers to find used and reconditioned Ford engines and save £££. So, if you're in need of a Ford replacement engine, you are at right place. Just in few clicks, you will get the most reliable and competitive quotes from all your local engine dealers, garages, engine suppliers and workshops. Select the most relevant and affordable as per your budget in no time with the help of Engine Compare, the best engine price comparison service across the country.
What are the options if your Ford engine is break out?
When your Ford engine breaks down, you have a few different options for replacing it. One option is to buy a new Ford engine while the other one is to buy a used Ford engine from a local Ford dealer or a used car lot. You can also have your Ford reconditioned engine by a professional engine rebuilder. If you're not sure which option is best for you, Engine Compare can help. We will connect you with local Ford engine suppliers so you can compare prices and get the best deal on replacement Ford engines. And because we only work with reputable providers, you can be sure that you're getting the best used Ford engine. So don't wait, if your Ford engine has broken down, get started with Engine Compare today!
How much does it cost to replace a Ford engine?
Ford engines are some of the most reliable on the roads, but eventually every engine will need to be replaced. When it comes to Ford engine replacement, there are a few things to keep in mind. First of all, get quotes from local Ford engine suppliers. There are many suppliers in the market, so it's important to compare prices and find the best deal. Secondly, decide what type of engine suits you best. There are a number of different Ford replacement engines available, so make sure to choose one that fits your needs. Finally, choose a supplier that can get your car back on the road quickly. The cost of a Ford engine replacement will vary depending on factors like the model of Ford you have and whether you want a new, used, or reconditioned engine. Engine Compare can help you find a local Ford engine supplier that can get your car back on the road in no time.
Things to keep in mind while purchasing reconditioned Ford engine
When your Ford car, truck, or SUV is in need of a replacement engine, you have a few options. You could buy a crate Ford engine, but that can be quite expensive. You could also try to find a used engine, but there's no guarantee of quality. A great middle ground is to buy a Ford reconditioned engine. Ford reconditioned engines are affordable and reliability make them a great option for anyone who needs Ford engine replacement. If you're considering buying a Ford reconditioned engine, there are a few things you should keep in mind. There are many local Ford dealerships that sell reconditioned engines, and they're a great option because you can be confident in the quality of the product. You can also check online for used Ford engines near me. Next, take the time to compare prices. Ford reconditioned engines are typically very affordable, but it's still important to compare prices from different suppliers. This will help you make sure you're getting the best deal possible. Following these simple tips will help you buy a Ford reconditioned engine with confidence. With a little bit of research, you can find an affordable and reliable engine that will keep your Ford car or truck running great for years to come.