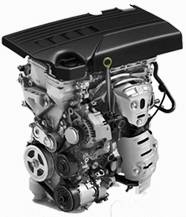 What are the options if your Citroen engine is failed?
Citroen engines are built to last, but sometimes they need to be replaced. Whether your engine is breaking out or just getting old, there are a few options for Citroen engine replacement. You can buy a new engine, buy a used engine, or have your engine rebuilt by professionals. Citroen engines are available from local Citroen engine suppliers and Engine Compare helps you to find the best Citroen reconditioned engine near you not just in a few clicks but also at the lowest possible rates across the country. Rebuilt engines are as good as new and such a cost affecting option which offers peace of mind. Whatever you decide, make sure to do your research and choose the best option for your vehicle.
How to get reconditioned Citroen engine at a low price?
Citroen engine replacement and recon are now simpler than before, thanks to Engine Compare. It is now possible to find Citroen engines near me at cheaper prices than ever before. Engine Compare helps you to find all local engine suppliers, workshops and garages near you that sell used Citroen engines that have been reconditioned to work like a new one. So, whether you need a replacement engine for your Citroen or you just want to get your engine repaired, Engine Compare can help you save money. All you need to do is enter your reg number on the website and you will be shown a list of Citroen engine suppliers in your area. You can then compare prices and choose the best deal. So why wait? Get in touch with Engine Compare today and find the best Citroen engine deals near you.
How much time does it take to fit the Citroen engine?
Citroen engine replacement can be a daunting task, but with the right suppliers, it can be a breeze. Citroen engines are available from several different suppliers, so it's important to find one that's reputable and has a good track record. Once you've found a supplier, they will be able to give you an estimated time for the replacement. Replacement Citroen engine suppliers at the platform of Engine Compare are very reliable, so the replacement should take no more than a few hours. With a little patience and the help of Engine Compare, you'll have your new engine up and running in no time.
How beneficial could be an engine price comparison service for you?
If your Citroen engine needs replacement, Engine Compare can help you get the best deals on used and reconditioned engines from local suppliers. Engine Compare connect you with reliable engine suppliers who have a massive stock of engines for all Citroen models, so you can be sure to find the perfect match for your car. Simply enter your car's detail and Engine Compare will provide you with a list of prices from suppliers in your area. You can then choose the best deal and have your car back on the road in no time. So, if you're looking for Citroen engine replacement at the best prices, look no further than Engine Compare.