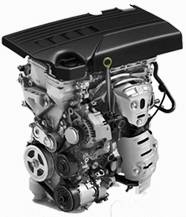 Do BMWs have engine problems?
Some BMW owners have reported engine problems with their cars. These problems can range from engine vibration and oil leaks to more serious issues such as engine failure. In most cases, BMW has been able to resolve the issues by making repairs or replacing engines. However, some owners have experienced multiple engine problems with their BMWs and have had to take their cars to the dealership for frequent repairs. Precisely, BMWs are still considered to be high-quality cars.
Should I buy crate engine or reconditioned BMW engine for my car?
Reconditioned BMW engines are rebuilt using BMW's original specifications and quality control standards. They offer the same performance and reliability as a new BMW engine. Buying a reconditioned BMW engine is an excellent way to save money and keep your BMW running like new.
How to get rid of BMW engine issues?
One way to get rid of BMW engine issues is to buy a BMW reconditioned engine. A BMW reconditioned engine is an engine that has been used in another BMW, but has been cleaned and inspected keenly to perform efficiently like a brand new BMW engine. Prices for BMW reconditioned engines can vary depending on from whom you purchase them, but it is important to compare prices before you buy.
Compare prices from local suppliers before buying BMW engine
No matter from where you are buying your used or reconditioned BMW engine, it is suggested to compare its price first. Engine Compare offer free engine price comparing service across the country. Now you have a wide range of options for selecting the best one as per your requirement and budget. Engine Compare assist you appropriately to get the best reconditioned BMW engine near you just in few clicks. Without leaving couch comfort, Engine Compare makes you able to compare the BMW engine price quoted by reliable and well reputed workshops, engine dealers, engine suppliers, mobile mechanics, independent garages and engine rebuilders.