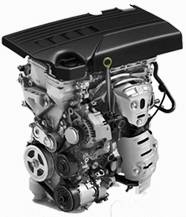 What are the options if your Audi engine failed?
Audi engines are renowned for their high performance and durability. However, if your Audi engine failed, you don't need to be worried as Engine Compare is here for your ease. We help you to be in touch with your all-local engine suppliers, workshops, garages and mechanics from across the UK, meaning you're guaranteed to find the right engine for your Audi. These Audi engine suppliers are not only capable to fix your engines in short but also deliver directly to your door, so you can get your Audi back on the road as soon as possible. With Engine Compare, finding a replacement Audi engine is easy. So, if you're looking for Audi engines near me, look no further than Engine Compare.
How much does it cost to get a replacement Audi engine?
The cost of an Audi engine replacement will depend on a few factors, such as the model of Audi you have and the supplier you use. However, Engine Compare claims to be the best one stop solution to help drivers find replacement Audi engines at the best prices. When it comes time to replace your Audi engine, you have a few options. You can buy a new engine, a used engine, or have your existing engine rebuilt. Buying a new Audi engine can be expensive, but it will give you peace of mind knowing that you are getting a new engine. Buying a used Audi engine is a more budget-friendly option, but you'll want to make sure that you're buying from a reputable supplier. Having your existing Audi engine rebuilt is another cost-effective option, and you'll be able to keep your car's original engine if that's important to you. No matter which option you choose, Engine Compare can help you find the best Audi engines near me at the best prices.
How to get reconditioned Audi engine at a low price?
Audi engines are known for their quality, but that doesn't mean they're immune to wear and tear. Over time, Audi engines can start to lose power and efficiency, and eventually, they may need to be replaced. If you're in the market for a new Audi engine, you may be wondering where to get the best deal. The good news is that you can find reconditioned Audi engines at a fraction of the cost of a new one. For your ease Engine Compare is here to find you the best reconditioned Audi engines at a fraction of the cost from your local engine suppliers. Simply enter your reg number on the website and you'll be shown a list of Audi engine suppliers in your area. You can then compare prices and choose the best reconditioned Audi engine at a low price. So why wait? Get in touch with Engine Compare today and find the best Audi engine deals near you.
Do's and don'ts while buying Audi engines
When you're in the market for an Audi engine replacement, there are a few things to keep in mind. First and foremost, Audi engines are expensive, so be sure to get quotes from multiple Audi engine suppliers before making a purchase. Audi engines near me can vary significantly in price, so it's important to shop around. Moreover, be sure to ask about warranty and installation options when you're comparing Audi engine suppliers. Finally, don't hesitate to ask for help if you're not sure which Audi engine is right for your car. The staff at your local Audi dealership will be more than happy to assist you in finding the perfect match for your vehicle. Following these simple tips will help ensure that you get the best possible Audi engine replacement. With these tips in mind, you'll be sure to find the perfect Audi engine replacement for your needs.