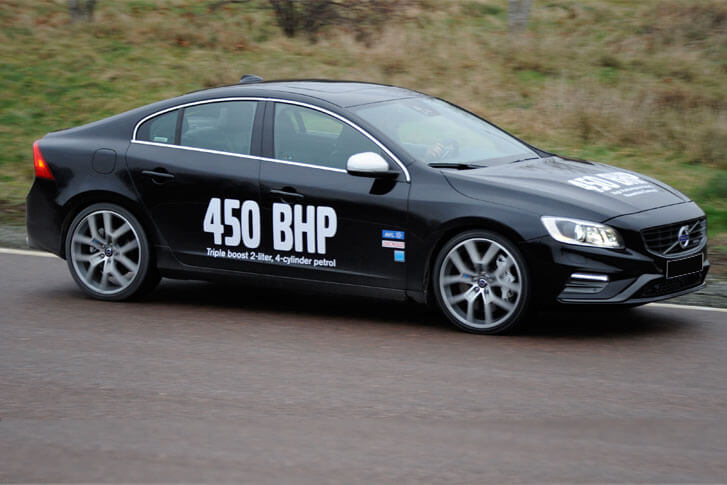 Volvo develops high performance engine to rival Mercedes-Benz, Audi and Volkswagen with 444bhp
The all new engine unit is based on a triple charged unit which has been developed to experiment its performance. Volvo's research and development boss Peter Mertens said that he is very confident about their new experimental triple charged engine which has four cylinder configurations and will be fitted to future Volvo models.
It is the most powerful version of 2.0 Litre engine family of Volvo and consists of four cylinders, drive-E configurations and likely be available in October. The Swedish manufacturer has selected the Volvo S60 Drive-E for further assessment of their newly developed triple charged engine.
This technology is called the Drive-E High Performance Concept and combines two turbochargers with an electric e-booster for muscular power output from start to high revs.
The power ratings of this engine are very hefty with 444bhp of power and peak torque of 369lb-ft. Volvo currently offers the most powerful engine with 304bhp and 295lb-ft in the Drive-E engine family.
Research and development boss said that the new engine will be a natural fit for polestar performance models in the future. "We haven't yet decided whether we will bring it into production, but speaking as the boss of research and development my personal opinion is 'of course we are'. It would be a pity if we did not. Assume that it was one of the next-generation of Polestar engines. Wouldn't that be a nice solution?"Mertens said. It will go after the 355bhp version of Mercedes-Benz A45 AMG and Volkswagen Golf R400.
The following two tabs change content below.