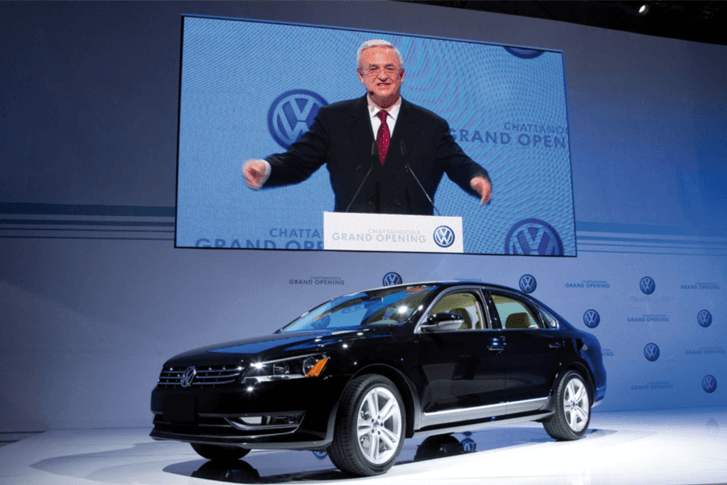 Volkswagen is Looking Ahead of the Carbon Emission Scandal and Introduced a Replacement Engine for its Vehicle Range
As the VW management is recovering from the diesel gate scandal, which dents the manufacturer badly. The German automaker was alleged to cheat its customers by falsifying the real stats regarding its vehicles. The diesel gate scandal or carbon emission cheat scandal or defeat devices scandal whatever you name it, caused a massive recall of more than 11 million cars across the globe and costs the Volkswagen group billions of pounds in fines across the globe.
Now, though the aftershocks are still coming from several authorities who are still investigating the situation but Volkswagen has started looking past the emission scandal by revealing the new generation of Volkswagen diesel engines to make their angry customer happy.
What VW has Set to be Made Public Now?
Volkswagen is about to focus on the electrification of its future models, however, as an instant solution of the problem, Volkswagen has decided to introduced highly refined and modified, advanced diesel engines for the affected models.
There are petrol and diesel engines scheduled to made public at the Vienna Motor Symposium in April, and planned to go into production in 2017.
What New Engines Will Offer?
The new engines will use already instigated direct injection on the petrol units and common-rail on the diesel engines. Both engines will offer the most advanced modular aluminium crankcase and cylinder heads. Both engines will share a common displacement of 1500cc and will be used in the model series of Audi, Skoda, SEAT and Volkswagen itself. Seventh generation Volkswagen golf will ultimately get the new engine.
Currently, it is unclear that Volkswagen will unveil the in-depth stats of these engines at the symposium or not. But it is clear that the German automaker is looking to clean the mess they have created in the past to pollute the environment and cheat their customers for minimal amount of profits.
The following two tabs change content below.