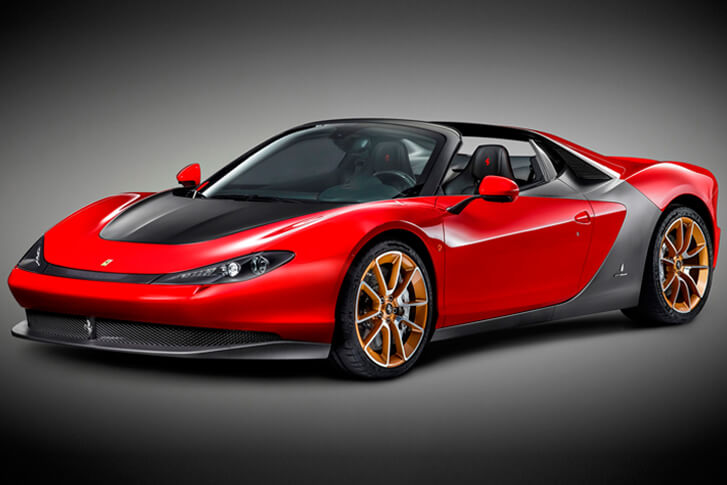 Ferrari Sergio has been revealed in Abu Dhabi
The production version of the Uber exclusive Ferrari Sergio has been revealed with a special engine on board. One lucky guy in the UAE has got his hands on the very first model with all of the other five versions already sold out. Prices haven't been revealed but are estimated to be around €2.5 million for one.
Penned by Pininfarina, the Sergio was created to mark the 60 year relationship between the Italian design house and Ferrari. Its name is also taken from the son of the company's founder, Sergio Pininfarina, the man who sealed the longstanding relationship between the two Italian brands.
It is based on a Ferrari 458 Spider; the Sergio was previewed by a concept seen at the 2013 Geneva Motor Show. Slight visual tweaks have had to be made in order to make the car road legal but the production version preserves its open top cabin, transparent headlights andtwo-tone exterior colour theme.
The most noticeable changes for the road-going car compared to the original concept are the addition of a windscreen, door mirrors and indicators from a standard 458. Being based on the 458, the Sergio also shares the 597bhp 4.5-litre naturally aspirated V8 engine, powerful enough to get from 0-62mph in 3.0 seconds. Previous Pininfarina one-offs based on Ferraris include the Ferrari F360 Modena Barchetta and the Testarossa Spider, as well as myriad show cars and concepts.
The following two tabs change content below.