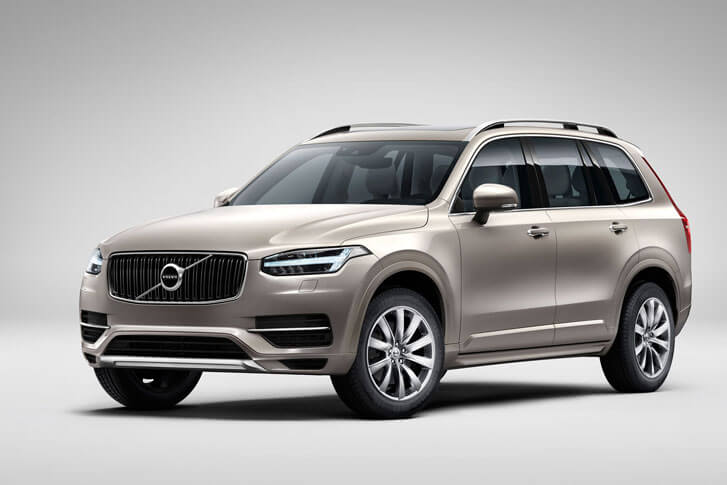 Swedes don't like to show off wealth and luxury but when they do the luxurious Volvo XC90 is what you get
The Swedes are not familiar with the American sense of luxury. The culture is such that it shuns visible display of wealth and luxury lifestyles. The desire to show modesty and humility is firmly established in Swedish society that there's a word, Jantelagen, to describe the disdain for those who show personal wealth.
Once you get used to the noise of a four-cylinder engine in a car this big, the efficient 2.0-litre motor pushes the XC90 with plenty of energy. The petrol engine is frugal as well bearing in mind it's an SUV, but we'd still prefer the diesel as you get nearly the same performance figures and save few thousand pounds.
Volvo downsized its engine range to four-cylinders or less which means the only petrol option for the new Volvo XC90 SUV is a 316bhp turbocharged and supercharged four. Push the accelerator and there's an immediate push of acceleration that goes beyond the limits of the small capacity motor.
The gear change can be a little bit jerky, while the engine noise takes time to get used too. The D5 diesel remains the best choice for its decent performance and impressive fuel economy.
However, the incredible levels of refinement and comfort the XC90 has to offer are still present. It rides nicely while there's superb build quality, space for all the family across three rows of seats and advanced tech to keep them all safe.
The plush interior beats Audi, while advanced connectivity and safety kit gives XC90 an advantage over big SUV rivals. The touchscreen infotainment system is just about the best out there.
The following two tabs change content below.