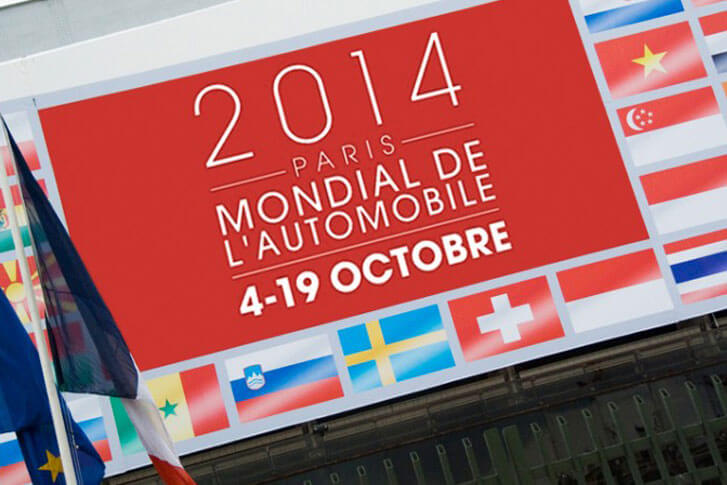 Paris Motor Show is starting in two days, here is a review of models making their first public appearance in Paris
Paris the capital city of France is once again ready to host the automotive world's most vital Auto Show in two days, The Paris Motor Show 2014. This event offers an imperative opportunity to global automakers to present their new cars, concepts and technologies. For Paris Motor Show 2014, auto manufacturers have lined-up and ready to show their creations to the enthusiasts.
Every automotive journalist and auto enthusiast is heading towards Paris and the event will be held at The Mondial de l'Automobile at the Paris Expo on even-numbered years. Our team of automotive journalists will be there on 2nd of October to cover the whole event and present the updates to our visitors.
Before everything get start, you can also check out our previews on what you are going to find when the doors open for everyone. This year's Motor Show is highly regarded because a number of highly anticipated concepts and production models are set to make their first appearance. Most admired models are Mercedes-AMG GT, Jaguar XE and Fiat 500x however, several next generation models like Volvo XC90, Audi TT Roadster and MX-5 from Mazda are also expected to make their debut this year.
Like every Auto Show, the venue in Paris is hosting concept cars as potential future offerings. Several most advanced technologies, styling tweaks and power refinements are also expected to be offered to those models which are ready to have mid-life modifications such as Mercedes-Benz B-Class, Ford C-Max, and Audi A1.
Other hot arrivals are Mercedes-Benz AMG GT and Porsche 911 in the supercar category, on the side note, 911 has a new 4.0 Litre Bi-Turbo V8 engine. Fourth generation of world's most favourite roadster Mazda MX 5 is also in the line. English beauty, Jaguar XE is ready to take on the elite class compacts by next year. Volvo XC90 SUV is gearing up to hold the title of being the safest car on the roads. Renault Espace, Volkswagen Golf Alltrack and Audi TT Sportback concept with five doors are also coming to Paris.
The following two tabs change content below.