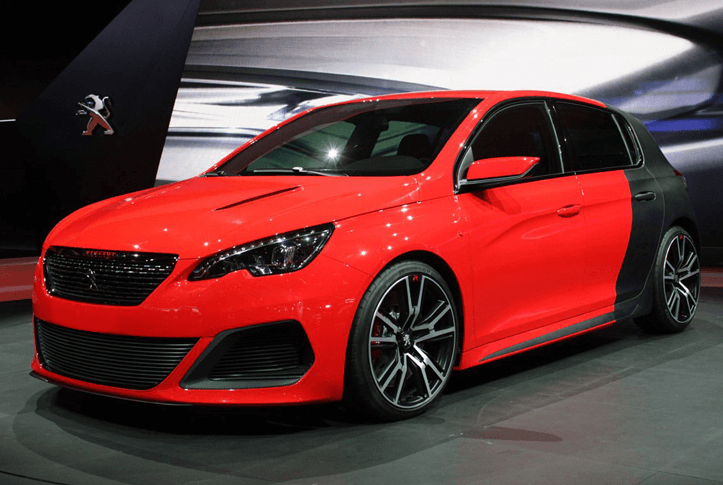 Peugeot 308 GTi 1.6-litre turbo will rival the Ford Focus ST with 270bhp at Goodwood festival of speed this year
This year's Goodwood festival of speed will be very special for Peugeot lovers because the French automaker is introducing the all-new 308 GTi. The interesting part of the story is that the 308 GTi uses the same 1.6-litre Peugeot engine with four cylinders and turbocharged capability. The same unit has been used in the RCZ-R. The rival to SEAT Leon Cupra will become the most powerful car ever produced by the French automaker.
Previously, the 308 GTi was spotted in Finland where it went under cold water testing and now Peugeot has itself confirmed that the hot hatch will be in the market at the end of this year.
As stated earlier, a 1.6-litre turbocharged engine will be used in the 308 GTi which is borrowed from a RCZ-R sports coupe. A detuned version of the same engine is serving the 308 GT, where it returns only 202bhp.
The New GT model will also have a new suspension system, uprated breaks and Torsen limited slip differential. This setup doesn't look like the hard-core approach followed by Honda Civic Type R. Six-speed manual gearbox is the only option available with front-wheel drive, but other sports models in the future will be available with the eight speed automatic transmission. We expect the 308 GTi to be available around £26,000 when it goes on sale at the end of 2015
The following two tabs change content below.