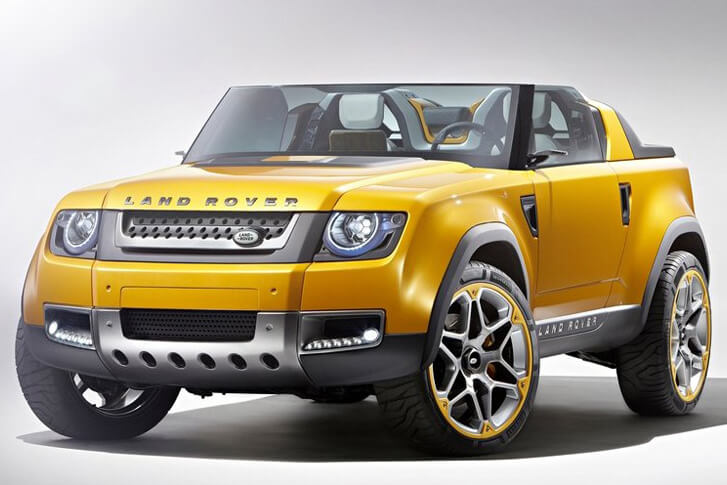 Land Rover is introducing an even more capable Defender with four cylinder engines
The all new defender is planned to be launched in 2016 and JLR has said that it will be a most capable Land Rover ever built. According to the director of marketing of Jaguar Land Rover Group, new Defender will be the best SUV model ever produced by JLR Group. He further added that the new Defender would have the prime extent of capability within the SUV line-up of Land Rover.
This claim made by the marketing boss highlights the importance that JLR is putting on revitalising their iconic Defender, which was introduced about half a century ago as original Land Rover model. Because the new Defender is still waiting for the green light from officials to enter the production line, this means that the new vehicle will not likely appear on the radar till summer 2016.
They previewed a concept SUV at Paris Motor Show, but the potential debut for this concept SUV is expected next March at Geneva Motor Show. The structural underpinnings are also not defined for the new Defender, but it is expected that the new Defender will definitely use JLR's all new aluminium monocoque structure for a super structure building. This is the only platform available which can build a stiff and rigged aluminium structures.
The all new Defender is a most durable SUV ever which will offer new Ingenium four cylinder engines. These Land Rover engines will be available in both turbo diesel and turbo petrol options however a V6 engine will be optional. Transmissions will be offered with six-speed and nine-speed automatic gearboxes as standard. There is no news about a manual transmission.
Do you think that the new Defender with world class durability and off-road capability should make any decisive difference in the SUV market? Share your thoughts with us.
The following two tabs change content below.