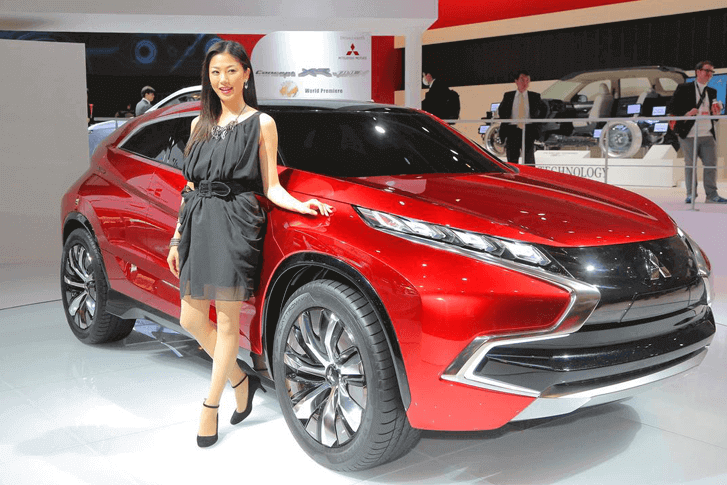 The Japanese automaker is about to launch two new concept cars at Geneva Motor Show
What is it?
It is the first time that the Japanese automaker has teased the prototypes of 2017 ASX crossover and L200 pickup truck. It is also going to bring to table a tailored "mid-grey livery" which will come in contrast with bright orange accents and black alloy wheels. The company is testing the crowd reaction for its special editions that we'll see in the new future. A variety of petrol and L200 diesel engines will come in these new models.
What's the Engine Output?
The ASX might be coming with a 2.0-litre four-cylinder diesel engine producing 148 bhp and 145 lb-ft. of torque.
The 2.4-litre four-cylinder engine will be delivering 168bhp and 167 pound-feet of torque.
What Else the Company has to Offer?
The Japanese automaker is going to make a big splash at the Geneva Motor Show this year with not just the ASX and the L200 concepts but also the eX-concept which the world saw in the 2015 Tokyo Motor Show for the first time.
Mitsubishi has used this one to tease their new compact crossover which features Dynamic Shield front fascia hosting very stylish LED headlamps.
It is powered by an electric motor that has a run range of 248 miles before it needs a recharge.
The following two tabs change content below.