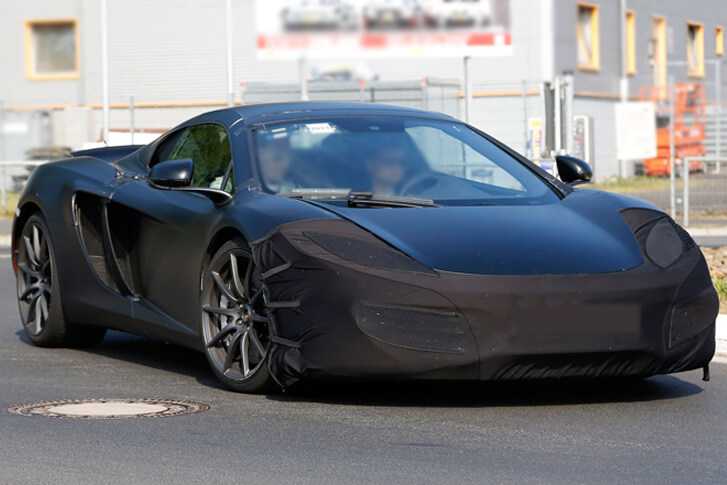 McLaren Sports Series will make its global debut at the New York motor show next April
It has been formerly codenamed as P13 and will be priced from £130,000. When it's launched it will be the first car in the series of new models from McLaren and will be the most accessible car to date.
McLaren is aiming to challenge rivals such as top-end Porsche 911s, BMW's i8 and the Mercedes-AMG GT. The power output is still secret, but it is understood that the car will use a version of McLaren's twin-turbo 3.8-litre V8 engine making "well over" 500bhp. The Sports Series should have a 0-60mph time of less than 4.0sec and a top speed of at least 180mph. Once the new Sports Series is established, McLaren aims to build 2000 to 2500 of them a year.
"We're launching the Sports Series at the New York show next April," said CEO Mike Flewitt. "We'll make our first deliveries to customers in the fourth quarter of the year. Like our other models, this one will have a higher power-to-weight ratio and better performance figures than any rival."
The Sports Series shares no panels with any other McLaren and has unique glasshouse styling, but its LED headlights are in the shape of McLaren's badge. It lacks the 650S's sophisticated suspension, but engineers have worked hard on its capabilities on both road and track.
McLaren currently has about 60 dealers worldwide but wants another 40 by the time the GT hits the market.
The following two tabs change content below.