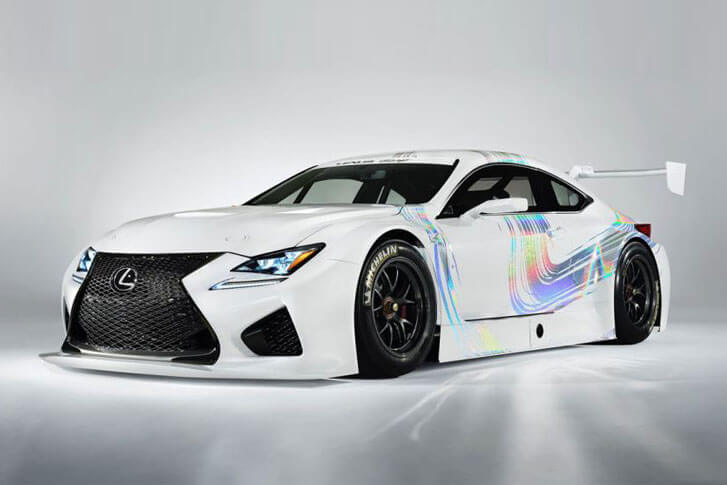 Lexus is going to enter the V8 supercar racing in Australia
Several years ago, Holden and Ford were the king of V8 supercar Racing series but those days are long gone. Lexus has decided to enter the racing program. Lexus Australia's chief has revealed on the launch of RC Coupe that they are approaching the race organisers to hold up high level discussions to join the race. Japanese luxury brand Lexus is entering the V8 racing series and the development process is allegedly incited by the warm welcome to RC which has great performance figures to participate in the race.
This time, the racing championship will be held with different rules. It is expected that the series will give a chance to different engine types, coupes and saloons to widen up the span of the series. It will give a chance to other auto manufacturers to take part in the series apart from Ford and Holden.
Currently, the entire racing field is covered by Holden Commodores, Ford Falcons, Nissan Altima, S60 from Volvo and a privately entered Mercedes-Benz E63 AMG. Apart from Ford and Holden, Volvo, Nissan and Mercedes have joined the series after the rules changed couple of years ago.
The V8 Sportscar Racing Series has received an international status from FIA in 2011. They are now moving the venues from continent to continent as previous venues were held in Abu Dhabi and Texas, but they were typically based on Australian calendar.
Lexus has participate in several racing events like Grand-Am in Germany's Nürburgring based VLN series. It has not taken part in the main stream series like formula One, World Rally Championship and Le Mans, but its parent company Toyota has good track record in these racing events.
The following two tabs change content below.