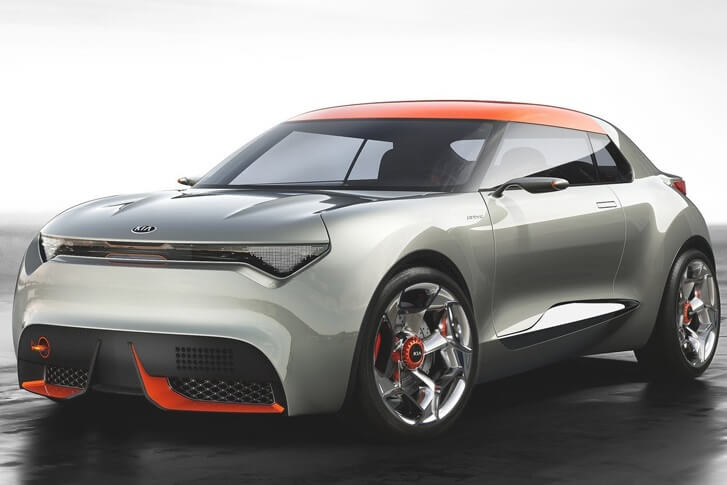 KIA is planning a small Hybrid SUV to rival Toyota Prius
An all new baby SUV from KIA is about to be launched. It is the only Hybrid SUV which is designed to rival Toyota Prius and it will definitely steal Prius's sales. The Nanyang design centre of KIA in Japan is developing this baby SUV and some of our auto journalists visited the centre to get some details about the baby SUV.
It is yet to be named, but it is confirmed that the model will be sold as Hybrid only with a plug-in Hybrid version and is expected to be launched in 2016. Toyota Prius has annual sales of 400,000 units and this SUV is targeted to eat the part. Its overall look is far more planned but looks passive. Wheel arches are wrapped with plastic while bumpers are also made of fine quality plastic. It has a relatively low ride height and has a crossover like which is much similar to Mercedes-Benz GLA.
The Interior has a great new design that will also debut on all new Optima Series in late 2015. It has a large sized central screen fitted into the dash and has rows of switchgear arranged around the screen. The dash consists of white and blue plastic inserts that appeal to young drivers with its hi-tech feel.
We do not have specific details about the powertrain of the SUV, but one of the engineers confirmed that the new SUV will use an all new platform. It will combine a 1.6 Litre petrol engine with an electric powertrain that will help boosting its fuel economy. Currently, Prius offers 68mpg in UK while the next generation is planned to offer 72mpg.
KIA said that they are aiming for a 60 miles per gallon for UK. That might not sound good, but research shows that people can sacrifice a bit of fuel economy as a trade-off between style and economy or performance and luxury.
The following two tabs change content below.