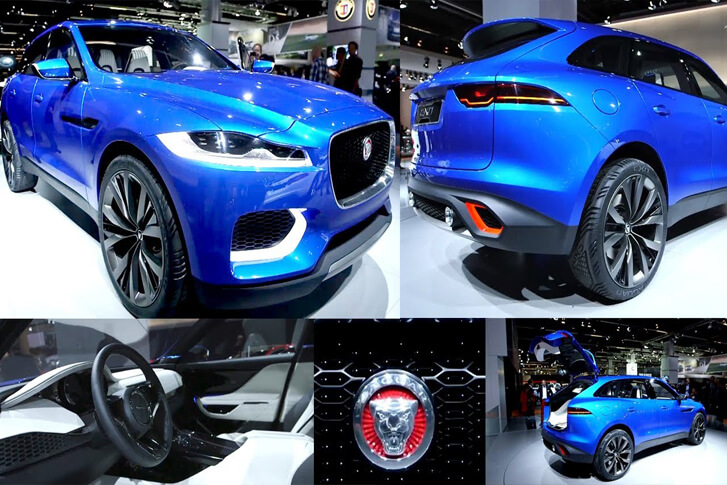 Jaguar Land Rover says that although this new 4×4 SUV is based on 2013's C-X17 concept but still it can't be characterised as an SUV. According to Ralf Speth, boss of Jaguar Land Rover, their new vehicle has sporting preference so it should not be called an SUV.
This vehicle is based on the C-X17 concept which was introduced last year but due to its improved characteristics towards on-road dynamics, the name SUV does not fit to Jaguar as they are far more road-oriented and need a unique name, said Speth. It is hoped that this new model will make its way to the dealerships by the end of 2016.
Although this vehicle has internally been referred to as "sports crossover" but the company is still working on a more attractive name that can be used when the vehicle is launched. It has always been a difficult job to distinctively name all those vehicles that have mixed merits of high-riding cars and sporty vehicles. The BMW for instance, have named their X range Sports Activity Vehicle or SAV.
Speth also added that their vehicle will have absolutely astonishing looks, stronger stance and amazingly different capabilities than a Land Rover. Thanks to Mike Cross and his vehicle dynamics team, this new vehicle will be having an extraordinary on-road drive experience. You will not regard it as a sports car, but with its entirely different sets of character, you will forget everything else.
The following two tabs change content below.