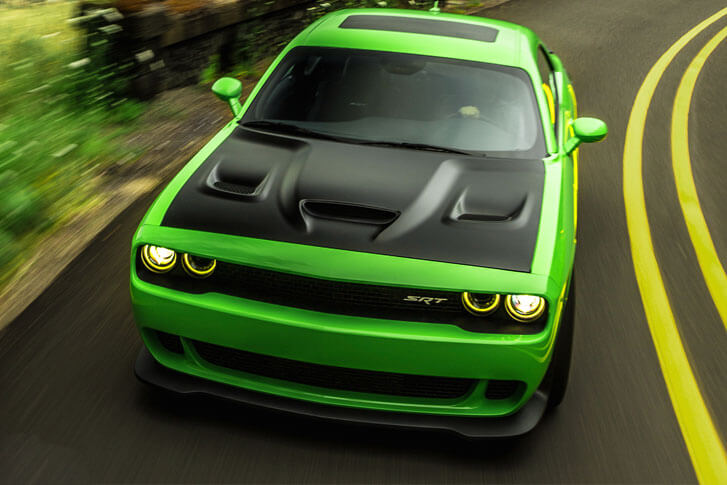 Dodge officially confirms it is dropping the traditional Satin-Black bonnet off of the Challenger
If there is anything that can compete against Ford Mustang, it's the Challenger SRT Hellcat from Dodge. It has been doing pretty well and people were falling deeply in love with it, that's why a huge number of car frenzies ordered the 2015 Dodge Challenger SRT Hellcat. They were anxiously waiting for their beloved car to be delivered to them at the earliest possible time as they also checked for optional satin-black hood.
All of these customers have been informed about the delay in their orders and that the earliest they can get their ride is February or if they really want their car before that they can have it without Satin-Black bonnet. Yes! A Hellcat without black. For early delivery, they'll have to readjust their order for a body-colour bonnet. But why? What's going on?
Well, there are words that Dodge doesn't have satin-black bonnets for production, yet. But the big question here is, will it ever be?
No one knows it yet, but one thing is for sure, it's a damn shame. Know why? Because the satin-black bonnet signifies that this vehicle is the Challenger SRT Hellcat, not just another Challenger with less powerful engine.
So, what is it going to be? Are you going to buy this new Hellcat with body-colour bonnet and take it to some paint shop to get it into shape, or are you going to wait till the satin-black bonnet is available for production? Choice is yours.
The following two tabs change content below.