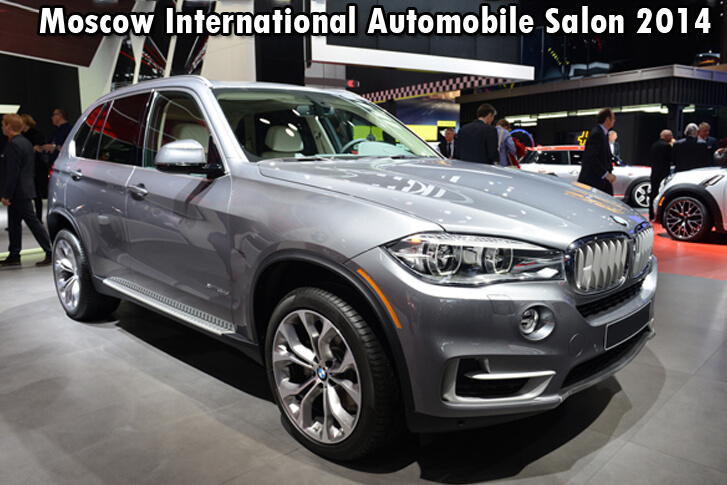 New BMW X5 armoured SUV powered by a V8 engine offers a solid guard from automatic assault rifles like AK-47 and others
BMW has launched an armoured version of X5 SUV just ahead of Moscow Auto Show but it was planned to debut at the show starting tomorrow. This BMW X5 Security plus SUV offers protection up to VR6 standard which means it can protect the passengers from automatic guns such as worldwide used AK-47 assault rifles. BMW has unveiled very few details about the building blocks of X5 armoured SUV but they said that the connecting plates and joints in the body shell are widely upgraded and the safety glass have also been reinforced  further tampered to block the rounds fired from automatic guns.
The all new BMW X5 Armoured SUV is based on the xDrive50i and it is powered by a V8 BMW engine. It is a 4.4 Litre V8, capable of generating 449bhp and 480lb-ft of torque. It is a heavy weight vehicle that can also withstand against a grenade attack because of its kerb weight of 2250kg up beyond a standard SUV.
It is an agile vehicle as tested and stated in official reports; it can sprint from zero to 62 miles in just 4.9 seconds. Interior of the SUV is very similar to the standard version of the X5 however the suspension system has been modified for best performance while a new switch gear is mounted to the centre console. The production facility in Mexico is hosting the production process.
There are several other automakers in the market who offers armoured vehicles, namely Mercedes-Benz, Cadillac etc. These automakers are frequently adding new armour vehicles to their fleets and BMW is doing so with the X5 SUV. Mercedes-Benz has revealed their S-Class recently, it is a Guard S edition which is VR9 standard compatible and offers class leading protection and is one of the premier accolades offered in market.
The following two tabs change content below.