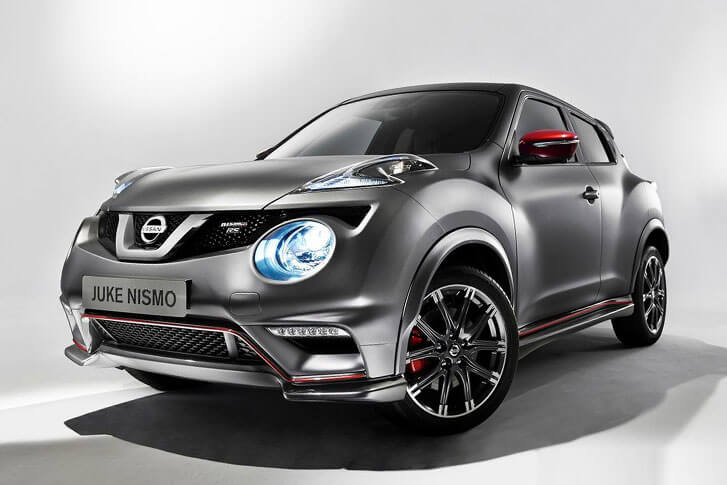 Nissan Sunderland production facility is finally gearing up for Juke NISMO RS
Nissan has revealed that they are adding the Juke NISMO RS to their assembly line at Sunderland plant. The production is likely to start by the end of this month and Nissan says that they have no problem in accomplishing this goal because they have support of 7,000 loyal customers. The new NISMO RS will be an updated and refreshed version of the existing Juke. It will be on sale in UK by December this year.
Sunderland plant will produce more than 500,000 units for a third consecutive year which is a record breaking achievement for north east car plant. Sunderland plant faced a temporary shut down earlier this year when the press shop reported operating issues, after the maintenance it resumed production but it caused some delay in body parts manufacturing. Nissan's sales and marketing vice president, Guillaume Cartier said, "With the Juke Nismo already accounting for a growing number of all Juke sales in Europe, the enthusiasts' desire for more performance is clearly there. The new Nismo RS offers just that and the result is engaging, exciting and accessible."
Nissan is ready to update its standard crossover model that already appeals a sportier looks. It will have re-designed headlamps and moving objects detection system and blind spot warning system. Its appearance on the Sunderland plant means that the new Juke will join the Qashqai, Note and Leaf electric vehicle party. It is a great honour for plant as well because they are first time hosting a luxury sports model.
Nissan earlier announced the expansion of their plant and said that they will create 280 jobs at the plant and about 750 jobs at firm's suppliers.
The following two tabs change content below.